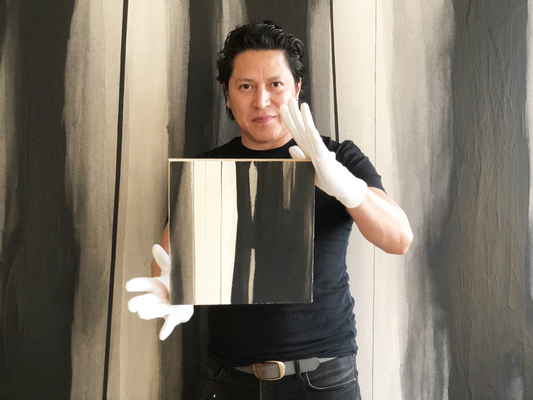 Olivié Ponce
is a Mexican artist who created
#ExtraEstetica
, a project supported by FONCA (National Fund for Culture and the Arts, Mexico). This series of paintings has been exploring urban aesthetics for more than fifteen years, beginning in Mexico City, collecting experiences around the world, and eventually arriving in Brooklyn, New York, where the artist currently lives and works. The project creates a new allegory of the urban landscape.
Interspersed with #ExtraEstetica, Ponce has been working for four years creating stylized pieces that use vernacular Spanish terms, which are commonly known as negative or have vulgar connotations such as
Puto
,
Perra
and
Bruja
(Fagot, Bitch and Witch). The process of these artworks utilizes fine art techniques, where each piece is meticulously elaborated through the application of paint, texture, real gold leaf, etc. In a completed piece the connotation loses strength remaining ambiguous and giving rise to a new definition.